Valahia University, a highly rated academic institution in Romania well equipped to make its mark on the global educational environment, is expanding its offer of foreign language studies with new programs based on the university's aims and mission, its strengths in education and research, and the needs identified on the national and international market. Valahia University, as part of a new consortium of European higher education institutions, is developing new joint international programs at all levels of studies, which will be announced in due time on our website. This will also meet the needs of the growing number of overseas students who apply to our programs.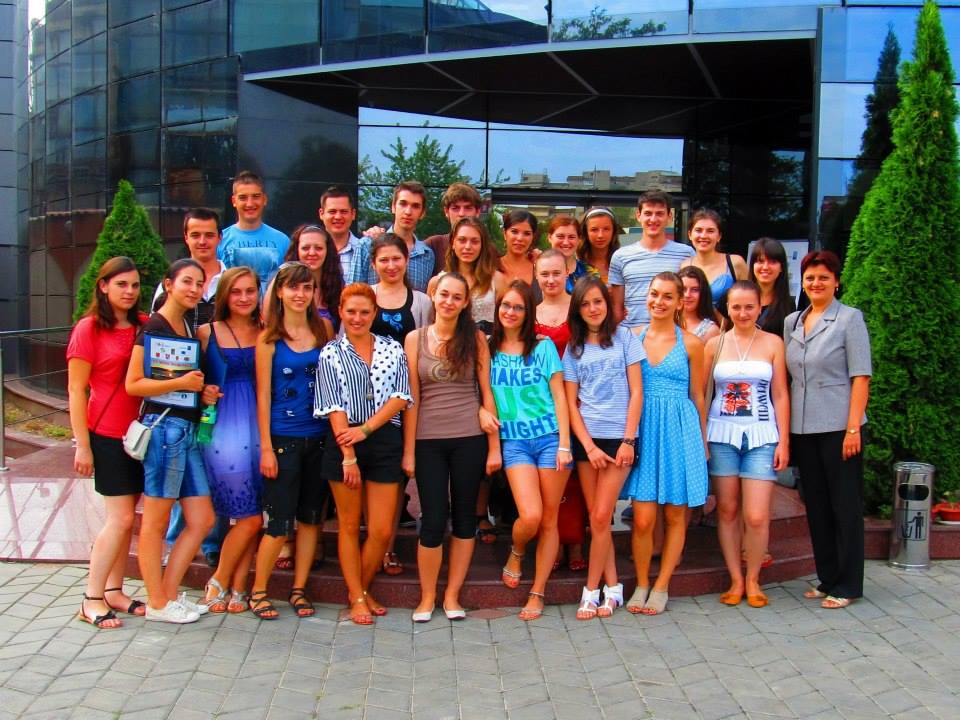 The English language study programs, like our Romanian language study programs, are extremely innovative in terms of curriculum content, well matched to the market now and in the future, and focused on the practice of theoretical information learned during lectures. Our contemporary auditoriums, labs, research institution, and collaborations enable all of our foreign students to get cutting-edge knowledge in their fields of study.
Our university's current study programs are centered on business administration and electrical vehicles, two of our areas of high expertise.
Bachelor in Business Administration
The study program's overarching goals are as follows:
Increasing the role of economists specializing in managing economic activity, commerce, tourism, and services, as a result of the necessity to fulfill domestic and worldwide market demands;
Recruiting more skilled workers with a better level of economic education in small and medium-sized businesses with local capital;
Communication in a foreign language;
Development of scientific research activities in order to get national and worldwide prominence.
Increasing the quality and efficiency of the educational process;
Adapting the educational program to the needs of our society and the present structural evolution of the Romanian and European economic environments.
The study program's specific goals are as follows:
developing the education system to be consistently consistent with that implemented in the European Union, so that graduates get acknowledged as European experts
meeting customer requirements through a high-performance educational process based on new information and communication technologies;
developing communication skills in an international language; attracting students in scientific research through participation in national and international scientific projects;
educating specialists with higher education in the economic field, specialized in business management and administration;
training of entrepreneurial specialists;
fostering scientific research abilities via the recruitment of undergraduates and master's students into mixed research groups (professors – students).
Professional talents fostered during the program include but are not restricted at the following:
Information concerning the interplay of the external environment, the company, and the organization is gathered, processed, and analyzed.
Assist with the overall administration of the enterprise/activity organization.
Management of a subdivision's activities within the context of the enterprise/structure organization
Human resource management support
Databases for business administration are utilized.
Occupations that the diploma/certificate holder might pursue
Owner (guarantor) of a small business in business, intermediation, and other commercial services
Manager of marketing (rates, contracts, acquisitions)
Protocol and ceremonial expert
Product Manager
Marketing professional
Fair and exposition organizer
Advisor / expert / inspector / referent / general economist
Economist and general economics researcher
Marketing Research Assistant Economist.
Webpage of the Faculty of Economics
Master program in Integrated Electrical Systems Engineering in Vehicles
Integrated Electrical Systems Engineering in Vehicles is a Master of Science program that involves the multidisciplinary integration of Vehicle Systems Engineering derived from energy, electric, electronics, communication and mechanical systems. You will gain skills across vehicles-specific electrical systems engineering with practical applications in electric, mechanics, electronics, communication, materials, advanced control and systems modelling domains.
We have strategic partners of the electric vehicles master involved within the automotive industry and key players in the forefront of automotive research and development as Renault Technologie Roumanie and IBM Romania – Academic Initiative. Targoviste Municipality City Hall is also involved as the main partner of The Electric Vehicles Research Centre in its sustainable field projects and activities. This high level of engagement with industry through master courses, scientific events, consultancy and research makes our graduates some of the most desirable in Romania for companies to recruit.
The Integrated Electrical Systems Engineering in Vehicles Master of Science Program benefits from great support from public institutions as well as from key industry research and development players.
This course is designed for students with a solid Engineering, Mathematics or Applied Science undergraduate degree who want to achieve a skill set which combines energy, electric, electronics, communication, mechanics, digital control systems and physical system modelling, all trough the perspective of modern systems engineering.
The Integrated Electrical Systems Engineering in Vehicles Master of Science Program is structured in 4 Semesters and divided in two parts.
First part is made up of eighteen taught compulsory modules, which are delivered in 4 semesters with the following structure: 1st Semester from October to January (14 weeks), 2nd Semester from February to June (14 weeks), 3rd Semester from October to January (14 weeks) and the 4th from February to April (8 weeks).
The second part it is within the 4th Semester and consists on the practice activities (2 weeks) and the period for Dissertation preparation (4 weeks). The practice activities are held both on The Electric Vehicles Research Centre and in the Technical Centre of Renault situated at 34 Km (21 miles) from Targoviste.